CHESTER




CHAMBER OF COMMERCE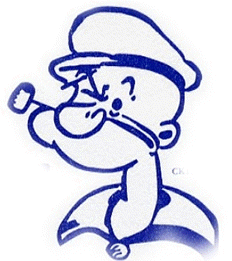 10494666_325430247614216_9200686936171368722_n
10491236_325429710947603_878133716266740210_n
10527326_325430357614205_520566608845701634_n
10494666_325430247614216_9200686936171368722_n
On behalf of the Chester Chamber of Commerce welcome to the best little chamber in southern Illinois!
Passion, People and Business
Linda Sympson
ANNOUNCEMENTS
​
JULY BUSINESS OF THE MONTH:
​
SOUTHERN ILLINOIS CHIROPRACTIC
Doctor Jodi Buskohl has been serving the Chester area since 1998. Her clinic, located at 2447 State Street, offers Chiropractic, Physical Therapy, and Massage Therapy. In addition, Doctor Buskohl is a certified medical examiner and does DOT Physicals and exams for truck drivers, delivery drivers, etc.
Please call or text 618.826.5475 or email jodibuskohl@gmail.com to schedule an appointment. Dr. Buskohl will arrange an after hours or weekend appointment if needed.
CONGRATULATIONS DOCTOR JODI BUSKOHL!
​
​
​
Message Board Policy:
This is to remind you that if you have a special business anniversary, a change of address or business hours, etc., that you would like posted on the Chester Message Board (welcome to Chester sign), the chamber maintains the top two lines on the board and posts Chamber and business related information. The chamber does not post personal birthdays or other special events that are not business oriented. There is only room for a TOTAL of forty-two characters, including spaces (21 on each line). There is no way to squeeze in more text if in excess of forty-two. When sending a request for a posting, please list the text exactly as you would like it posted. The City of Chester maintains the bottom two lines of the sign board and allows postings of personal birthdays, anniversaries and other similar type messages as space permits and in accordance with their criteria.
Once a week is reserved, unless there is an emergency, other requests for that week cannot be honored. It is always first come...first serve. This is a free service that is available to all chamber members. If you have a special event in the future you would like posted on the chamber's two lines, please email the chamber at chesteril@frontier.com with the date you want to reserve and the exact text. If you have any questions, feel free to call 826.2721.